Decadent stress busting detox
A luxurious and exotic spa treatment combining traditional herbs and essential oils with eastern massage techniques.
Using a detox blend of aromatherapy oils, allow yourself to be totally pampered, with each limb being exfoliated, washed, massaged with steamed compresses and then an oil blend. This massage stimulates the senses whilst soothing you with warmth to alleviate muscle tension, aches and pains.
The synergy between massage and the heated Thai-style compresses create a powerful, purifying and detoxifying experience.
Wonderful for: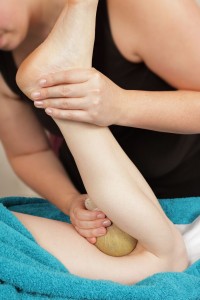 Tension, aches and pains
Sinus problems
Detox
Total pamper and relaxation
Deep mental relaxation
Joint and muscular problems
Stress Back, neck and shoulder problems
Stimulation of circulation
Stimulation of metabolism
Skin tone 1.5 hr – Full body £75
1 hr – Back massage £50