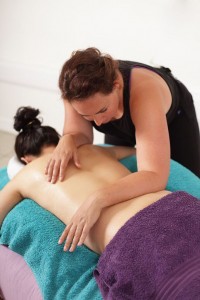 The gentle giant
Massage is one of the most powerful and ancient natural therapies on the planet. There are many different reasons why people book a Massage treatment and they range from the need to unwind and release muscular tension, to recharging our depleted energy levels or needing a simple physical detox.
Massage therapy is the most powerful way to reconnect and feel great! It is certainly one of the most scientifically tested and researched of all the complementary and natural health therapies. So often our problems stem from a disconnection from ourselves and our truth – Massage addresses this directly.
NO HANDS® is being called "The Gentle Giant" of Massage in that it is both immensely powerful and yet gentle at the same time. In this, it bridges the gap between Eastern and Western approaches to touch. It achieves this because the whole weight of the therapist's body is used through the very soft surfaces of the forearm. This amount of depth is impossible with traditional massage techniques without damaging the therapist's hands.
With NO HANDS you know that no matter how deep or how powerful the Massage, your therapist remains in good health. NO HANDS Massage takes the powerful and ancient therapy of Massage to a whole new level and for this reason it is now the fastest growing approach to massage therapy in the UK.
You really do need to experience it in order to understand it, which is why we say… Having a practitioner gently and expertly lean their whole weight on you through their forearms is a feeling that is almost impossible to describe, which is why we invite you to… Take time out… and Just feel it.
1hr £50
Have a look at our new NO HANDS Massage Gift Vouchers.
Full NO HANDS Treatment details can be found HERE.
For more information, take a look at the NO HANDS Massage website.